Login or Create an Account to Save Your Choices
Cremation Services Provided by Hamlett-Dobson Funeral Home
Funeral director and owner Harold Childress has been serving the public at Hamlett-Dobson since 1961, continuing the firm's proud tradition of serving the area as a family-owned and operated business into its second century.
James Hamlett founded the business in 1915, providing funeral services through Kingsport's largest department store. In 1919, Hamlett was joined by Lawrence Dobson. Hamlett-Dobson became a separate business in 1926 when the partners moved to a new downtown location of Hamlett-Dobson Funeral Home near Church Circle.
Hamlett-Dobson Funeral Home has received many testimonials for excellent and caring service. Their experienced and knowledgeable staff are experts in their field, and they can help your family in your time of loss.
Hamlett-Dobson Funeral Home provides a full range of services including preplanning, memorial, cremation, funeral, and burial services. Hamlett-Dobson also offers pet services to ensure a peaceful memorial service for your family pet. The Hamlett-Dobson crematorium is located at Fall Branch.
Hamlett-Dobson Funeral Home partners with SimpleCremationUSA, and together we provide simple, compassionate cremation arrangements that you may complete from the comfort of home. Rest assured, all staff and employees are experienced specialists who will treat your loved ones with care and consideration at all times. SimpleCremationUSA works only with those who are dedicated to upholding rigorous standards of respect, courtesy, and professionalism.
As professionals, Hamlett-Dobson Funeral Home's staff will always be dressed appropriately and will conduct themselves in a respectful manner, preserving the dignity of your loved one. A secured vehicle will be provided for transfer; our vehicles are expertly maintained, custom fitted to ensure proper care, and always remain locked.
Upon arrival at your designated crematory, a staff member will observe and track your loved one. For additional security, we require a relative to make positive identification before cremation, and this may be completed using our secure, web-based Posi-ID Portal.
Once a positive final identification by a family member is complete, staff will be present and will observe the start of the cremation process, further ensuring the identity of the remains you receive. We know security, dignity, and respect are what you provide to your loved ones, and we are completely steadfast in our determination to afford that to them, too.
Hamlett-Dobson Funeral Home and SimpleCremationUSA are here to support you with professionalism and dedication throughout one of life's most difficult moments.
Low Cost Cremation Carter County, TN
We are also available to help you make special tribute or memorial arrangements and would welcome the opportunity to speak with you at any time. Please call us at (423) 430-9237.
We look forward to serving you.
Cremation Services Johnson City and Elizabethton, TN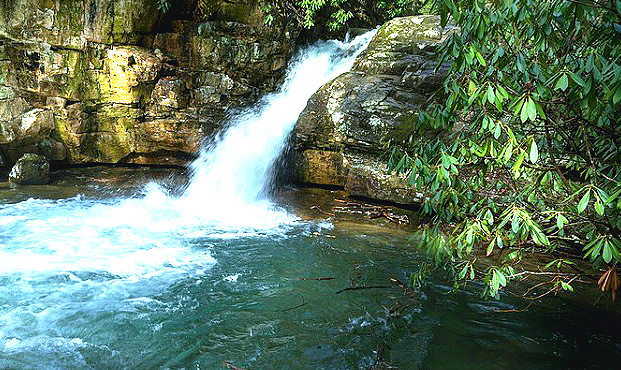 Hamlett-Dobson Funeral Home has been a trusted, family-owned business located in Carter County since 1916. They have been providing high-quality, compassionate service to the people of Tennessee for almost 100 years and currently have 30 staff members, allowing them to perform a thorough, personalized service for every family who walks through the door. Their level of integrity, professionalism, and trust has made Hamlett-Dobson the ultimate provider of funeral services in the Johnson City and Elizabethton areas.
At Hamlett-Dobson, their goal is to create a healing experience and help grieving loved ones select the very best options to honor and commemorate those who have passed. Cremation in no way limits the options for a funeral or memorial, and their staff will happily work with families to customize and create the perfect service to remember and celebrate their loved one who has passed on should they wish for a memorial service.
Johnson City Cremation Providers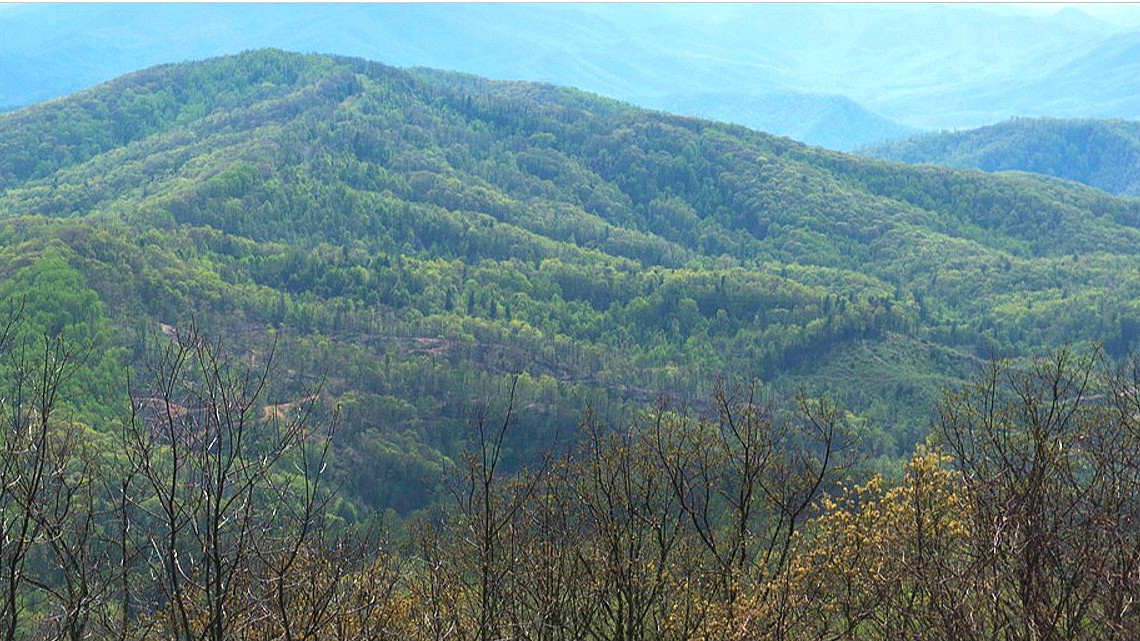 You may be surprised to learn that Johnson City, one of the primary cities serviced by Hamlett-Dobson, is actually a part of three different counties. It was also ranked number 14 on the "Best Small Place for Business and Careers" in the United States by Forbes, and ranked number 5 in Kiplinger's "10 Least Expensive Cities for Living in the USA."
Elizabethton Cremation Services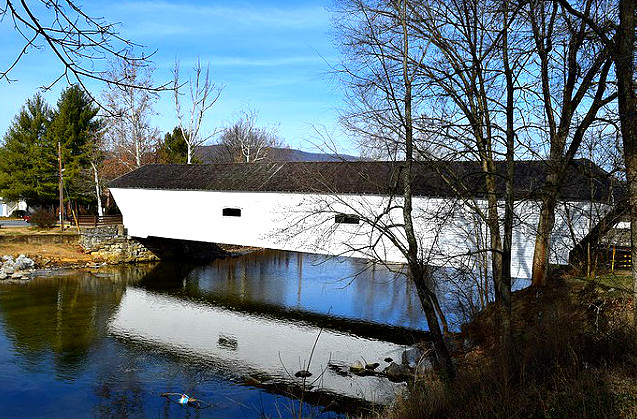 Elizabethton is the historical location of America's first independent government located west of the original thirteen colonies and the Eastern Continental Divide. It was also the location of the Transylvania Purchase in 1775, and a major muster site for multiple battles during the American Revolutionary War. Most of the buildings downtown are listed on the National Register of Historic Places for their architecture and historical merit, and each June the city has a week-long celebration in the downtown area. Hamlett-Dobson is proud to provide their services to such a historically rich city.
Cremation Services in Carter County
Along with Johnson City and Elizabethton, Hamlett-Dobson also provides cremation services to Hampton, Roan Mountain, Milligan College, and Watauga. Cremation services offer a wonderful way for friends and family of the deceased to gather in remembrance and bid a final farewell. What better place to do it than Carter County's premier and one-of-a-kind funeral home?
Direct Cremation
With direct cremation, a viewing or funeral service is not held, and instead the body skips the embalming process and is cremated immediately. This removes the need to purchase a casket, and most families take the cremains home in a cardboard box or an urn. They later have the option of scattering their loved one's ashes in a desired or significant location, purchasing a cemetery plot as a final resting place for the ashes, or simply keeping them in the urn on a shelf or mantel in the home. The direct cremation option can be advantageous for those on a tight budget in that it's less expensive than traditional funeral cremation, and it also saves land over a casket burial.
We only work with cremation service providers who are capable of providing quality cremation services by following established standards. When choosing a service provider, we ensure that the provider staff is well-trained in all the aspects of rendering a smooth and family-friendly funeral service. The staff should also have the right communication skills needed for properly handling any grieving family members. Cremation service providers that we work with have well-maintained cremation chambers for storing the body in a safe and secure manner. The bodies would be taken out from the chambers with the utmost care and respect at the time of cremation. Associated service providers are equipped with the right staff and infrastructure needed for providing different aspects of cremation in a timely manner, and these important services make a SimpleCremationUSA cremation the best option for a dignified cremation.
Affordable Cremation Greene County, TN
We are also available to help you make special tribute or memorial arrangements and would welcome the opportunity to speak with you at any time. Please call us at (423) 430-9237.
We look forward to serving you.
Cremation Services Tusculum, Greenville and Mosheim, TN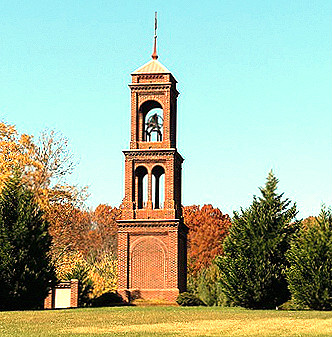 The history of Hamlett-Dobson Funeral Home, which services Green County, Tennessee, can be traced back to 1915, when local personality J. Fred Johnson recruited James Hamlett, Sr. to manage funeral services for 'The Big Store,' which was the biggest department store in Kingsport, Tennessee at the time. This family-owned, family-run funeral home grew steadily throughout the years, and has been serving the community with empathy and integrity ever since. Their slogan is 'Upholding high standards of service to the bereaved.'
Hamlett-Dobson Funeral Home boasts a professional, experienced staff of over 30 members. Harold Childress, president, owner, and funeral director, has been serving families since 1961. Bob Childress, funeral director, has been with the funeral home since 1970. With such highly experienced staff, you can rest assured that your affairs will be handled professionally and with the utmost quality.
Tusculum Cremations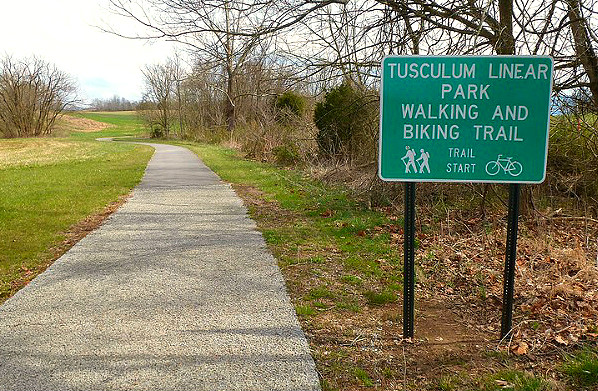 One of the main cities serviced by Hamlett-Dobson Funeral Home is Tusculum, a suburb of the nearby city of Greenville. This small city, named after the Ancient Roman city of Tusculum, is the home of Tusculum College, the oldest university in Tennessee and the 28th oldest in the United States. Neighborhoods of Tusculum include Afton, Tusculum Place, and Twin Oaks. The city operates and manages Tusculum City Park, as well as the Tusculum Linear Park Trail.
Greeneville Cremation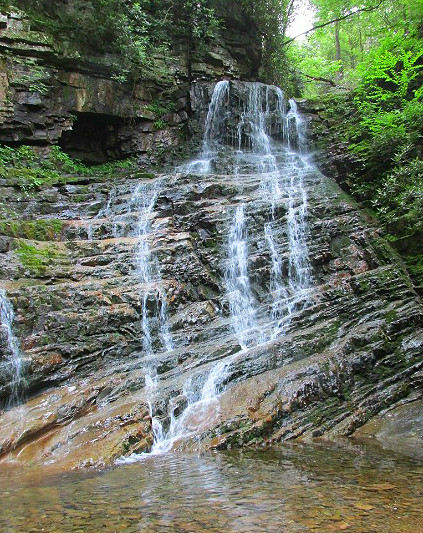 Rich in history, Greeneville is the county seat of Greene County, Tennessee. The town was named in honor of Revolutionary War hero Nathanael Greene. There are several towns in the United States named 'Greenville'; however, there are no other towns with the spelling 'Greeneville.'
The town was also the capital of the short-lived State of Franklin in the 18th-century history of the Tennessee region, and it is notable for being the town where President Andrew Johnson began his political career.
Greeneville is home to the Greene County Fair, which has won numerous awards, and it is recognized statewide as being one of the best of its size. The town also has no shortage of parks. The Town of Greeneville Parks and Recreation Department maintains Veterans Memorial Park (Forest Park), Hardin Park, Dogwood Park, Kinser Park, J.J. Jones Memorial Park, and Wesley Heights Park. The Andrew Johnson National Historic Site is located in downtown Greeneville.
Cremations in Mosheim
The small town of Mosheim, originally settled circa 1800, was originally named Blue Springs, but in 1872, German Lutherans creates an important local college – the Mosheim Institute. The name of the town was quickly changed to Mosheim. The town held reenactments of an important Civil War battle annually from 1991 up until 2008. Public parks in Mosheim include Mosheim Town Park and Anna Sue Ward Park.
Greene County Cremation Services
In addition to these cities and towns, Hamlett-Dobson Funeral Home services the communities of Chucky, Afton, Baileyton, Mohawk, and Midway. Most of these small communities are unincorporated towns with only a few thousand residents each.
Hamlett-Dobson Funeral Home offers the option of direct cremation through SimpleCremationUSA. Cremation is not a substitute for a funeral. It is simply an alternative to earth burial or entombment for the body's final disposition and often follows a traditional funeral service. Cremation does not preclude having a visitation period or a funeral service. Cremation is simply one option for final disposition of the body.
At Hamlett-Dobson Funeral Home, the experienced staff can help family members plan which memorial services are right for them during this tough time of loss. Cremation can use the funeral home's own fiberboard boxes. However, if families so choose, they can provide their own container, or purchase one from the funeral home directly. Loved ones will always be handled with utmost respect and professionalism, so family members may rest assured that they have done all that they can to honor the departed.
Direct Cremation Hawkins County, TN
We are also available to help you make special tribute or memorial arrangements and would welcome the opportunity to speak with you at any time. Please call us at (866) 333-5130.
We look forward to serving you.
Cremation Services Kingsport, Rogersville and Church Hill, TN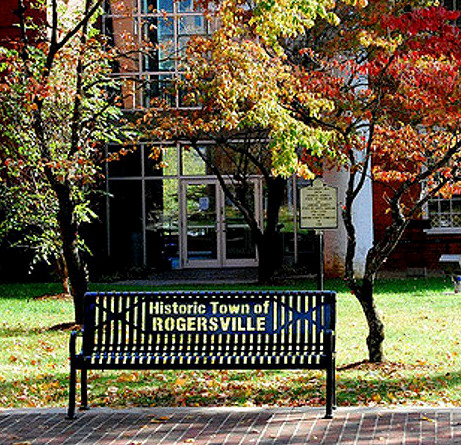 Hamlett-Dobson Funeral Home of Sullivan, TN has been serving families in the Hawkins County region for over a century. They seek to provide a healing experience for those who have lost a loved one by creating a celebration of life that is unique and reflective of a life that was precious and cherished. The Hamlett-Dobson reputation has been built on quality, sincerity, and trust.
Cremation
One of the many services offered by Hamlett-Dobson Funeral Home is cremation. Cremation is a popular choice of final disposition due to affordability, environmental concerns, and an increasingly mobile society. The embalming and viewing stage can be omitted when choosing cremation, which helps to reduce costs. Cremation also preserves limited resources, including green space, making it an ideal alternative for protecting our environment. People are more transitory than ever in today's society, making multiple moves across a lifetime. Cremation is a way to keep a loved one close as you move from place to place, with no worry about who will tend a burial location once you've relocated. All cremations are performed individually in a tightly controlled system that ensures proper identification. Every step of the cremation process is handled in a manner that upholds the dignity of the deceased.
Cremation in Kingsport, TN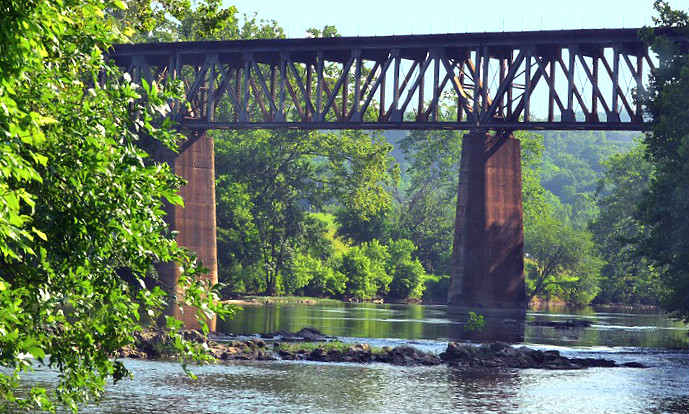 The City of Kingsport lies in the heart of Northeast Tennessee, a perfect blend of scenic beauty, first-class amenities, and Southern hospitality. Now located in Sullivan, Hawkins, and Washington counties, in the late 1700s the city was known as Salt Lick and was a part of five different counties in North Carolina, Virginia, and Tennessee.
A great American frontier town, Kingsport was a place of relaxation and escape for three American presidents, Daniel Boone, and Davey Crockett. Visitors can spend a day at Boone Lake and Dam Reservoir, where guests can enjoy the zip line and ropes course, see animals in their natural habitat, go for a boat ride, and see the moonrise at Bays Mountain Park & Planetarium.
Warriors Path State Park offers mountain biking, fishing, boating, hiking, and a chance to learn about Cherokee history. The park's golf course is certified as an Audubon Cooperative Sanctuary. There's the Boundless Playground for kids of all ages to enjoy. Walk the Kingsport Greenbelt to view civil war sites and historic homes along the river amidst mountain scenery.
Downtown Kingsport features an antique district with the largest concentration of antiques and fine art galleries in the Southeast. While downtown, check out the historic Church Circle, an urban design landmark. Sports enthusiasts can take in a Kingsport Mets game or play a few rounds of golf on any of the city's numerous public courses. Year-round events take place on the grounds of the historic and regal Allandale Mansion, with something to suit everyone's tastes. In the summer, visitors can enjoy the Summer FunFest with an amazing collection of hot air balloons.
Rogersville Cremation
Settled in 1775 by the grandparents of Davey Crockett, many of Rogersville's early settlers were of Irish descent, feeling at home amongst the lush green meadows and rolling hills enveloped by the morning's low laying fog. The town's red brick Main Street has the largest collection of federal-style architecture in the state listed on the National Register of Historic Places. Visitors can view the Davey Crockett family's first Tennessee home, as well as a truly unique natural spring that ebbs and flows like an ocean. Rogersville hosts Heritage Days every October, an event that celebrates the history of Appalachia, including music, dance, and storytelling. There are demonstrations of pioneer skills, displays of antique quilts, cars, and farm equipment.
Church Hill Cremation Service Providers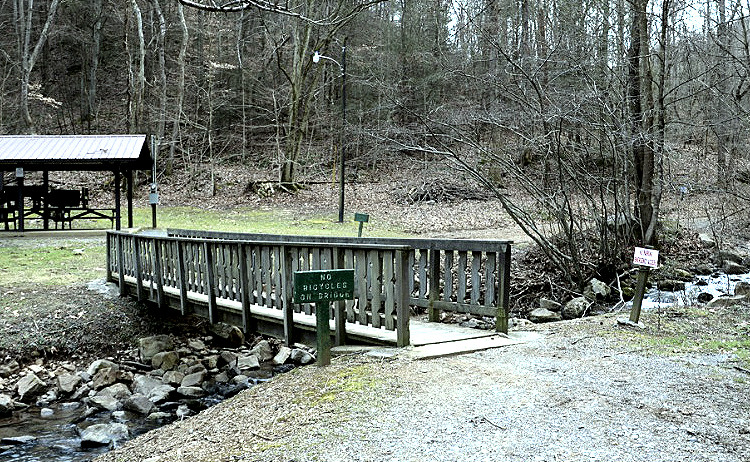 A small community of less than 7,000, Church Hill is located in Hawkins County and offers a thriving and diverse community. Located in Northeast Tennessee just 80 miles east of Knoxville, Church Hill is comfortably outside of large urban centers but close enough for a comfortable drive into the city. Visitors can tour the New Canton Plantation founded more than 200 years ago by King George. For outdoor enthusiasts there's Laurel Run Park. Well-kept and maintained, there's a great playground for children, tennis courts, a softball field, and a basketball court. Run and hike into Bays Mountain and fish in the stream that runs off the Holston River.
Other communities in the Hawking County region include Mount Carmel, a bedroom community of Kingsport; Bulls Gap, which hosts an annual historic steam train excursion; Eidson, an unincorporated community located north of Clinch Mountain; Mooresburg, 125 miles of rich farmland in a pastoral valley at the foot of Holston and Clinch Mountains; and Surgoinsville, host of the Riverfront Festival with a weekend of music, food, and entertainment.
Affordable Cremation Sullivan County, TN
We are also available to help you make special tribute or memorial arrangements and would welcome the opportunity to speak with you at any time. Please call us at (423) 430-9237
We look forward to serving you.
Cremation Services Johnson City, Kingsport and Bristol, TN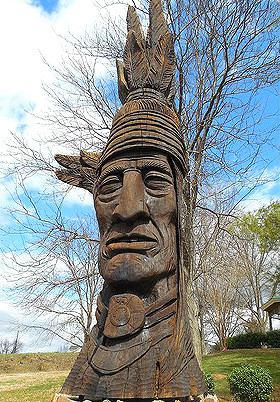 Hamlett-Dobson Funeral Home of Kingsport, TN has been proudly serving the greater Kingsport area for nearly 100 years. Founded in the then-burgeoning farming community of Kingsport, Hamlett-Dobson Funeral Home has grown to a staff of more than 30 committed team members that serve the community with sensitivity and integrity.
A Reputation Built on Quality, Sincerity, and Trust
At Hamlett-Dobson Funeral Home, their good name and reputation is built on quality, sincerity, and trust. They are available whenever needed, day or night. They realize that losing a loved one is a time of intense grief and, for many, this creates stress and anxiety. They seek to lighten their client's burden at this difficult time by working patiently through the process, honestly and promptly addressing any concerns, and giving attention to even the smallest detail. They'll make you comfortable in an environment that is warm and welcoming, a truly one-of-a-kind place.
A Celebration of Life
A funeral should be a healing experience and a celebration of life. Every individual is unique and they work with their clients to make sure their services are truly representative of the spirit and character of the departed. Their funeral or memorial services can celebrate life choices, relationships shared, and offer an opportunity to honor the memory of the loved one.
A Variety of Keepsake Services
Some of the services offered by Hamlett-Dobson Funeral Home include tribute videos, personalized printing, memorial websites, and live funeral webcasting. Family photographs can be combined with graphics and music to create a tribute video that will be a treasured keepsake for families and friends. They can offer a full complement of life tributes such as memorial bookmarks, service programs, and folders that include a favorite photo, poem, or prose. Funeral guests will appreciate this unique way to treasure their memories.
A Permanent Memorial Option
When loved ones scatter cremated remains, it can sometimes feel as if there's no permanent touchpoint from which you can connect with special memories. The demands of life sometimes don't leave us the time we need for bereavement. A special and permanent place to reflect on times spent with those dear to us can sometimes give us the time we need to grieve and make the loss a little less painful. Hamlett-Dobson can arrange a permanent memorialization such as a plaque on a park bench or a tree as an honor of a relationship that will forever be cherished. When it is time to celebrate the life and honor the memory of a loved one, they are truly humbled to able to bring family and friends together as they support one another and collectively begin the healing process.
Cremation Services in Kingsport, TN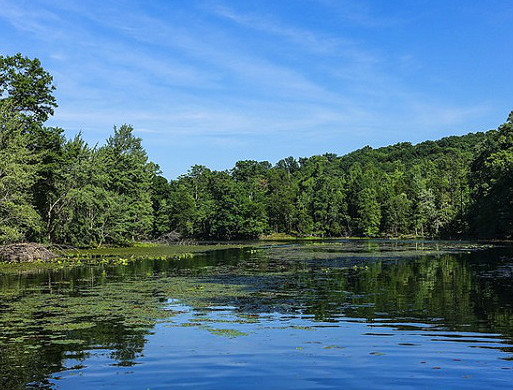 Hamlett-Dobson Funeral Home is proud to serve the communities of Kingsport, a city that makes up part of what's commonly known as the "Mountain Empire." In the heart of the Northeast Tennessee region, Kingsport is a dynamic blend of scenic beauty and southern hospitality.
Johnson City Cremation Service
Their services are also available in Johnson City, which combines with Kingsport and Bristol to make up the Tri-City area. A city that is high energy and family centered, Johnson City leads the state of Tennessee in green initiatives and is full of natural beauty and resources.
Bristol, Tennessee Cremations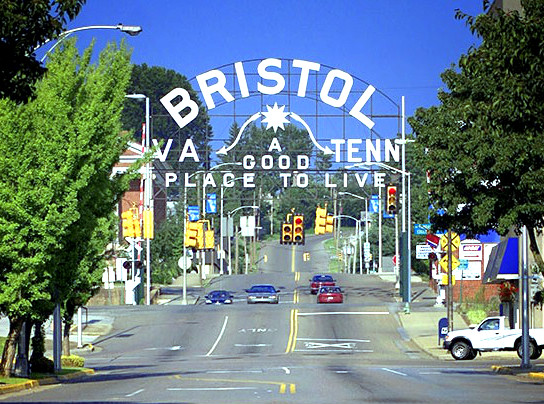 Hamlett-Dobson Funeral Home offers services to the communities of Bristol, a small city abundant in culture and history that predates the Revolutionary War. Bristol earned its title as the "Birthplace of Country Music" because the first country music recordings were made here. They also serve the communities of Blountville, Bluff City, Bristol, Kingsport, Colonial Heights, and Piney Flats.
Kingsport, TN Cremation Providers
For those choosing cremation, Hamlett-Dobson Funeral Home can help. This alternative to a traditional burial is a popular and growing option, and they're able to assist with making these arrangements for their clients. When planning cremation, families may choose to have a traditional funeral service, or they may prefer a memorial service. Please be aware that choosing cremation does not preclude having a standard visitation period. When cremation is chosen, families may choose to have the remains buried, scattered, or entrusted to loved ones for safe keeping.
Low Cost Cremation Washington County, TN
We are also available to help you make special tribute or memorial arrangements and would welcome the opportunity to speak with you at any time. Please call us at (423) 430-9237.
We look forward to serving you.
Cremation Services Johnson City, Kingsport and Watauga, TN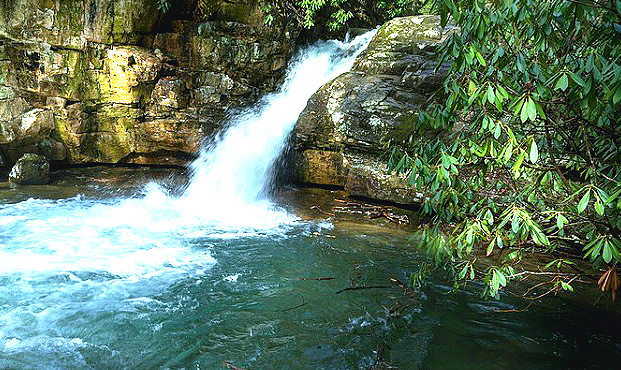 Hamlett-Dobson Funeral Home has been serving the Sullivan, TN and Washington County areas since its founding in 1915. Serving families from back when Washington County was a small but fast-growing community, throughout their duration they have continued to maintain the ideals of excellence that the original founders had 100 years ago. With a staff of over 30 employees, they are fast, efficient, and they provide a great service to local residents.
With their exemplary funeral services, traditional burial services, cremation services, and permanent memorialization you can be sure that your loved ones are in good hands when choosing Hamlett-Dobson Funeral Home.
Cremation has become more and more popular in recent years as a method of handling a loved one's remains after their passing. Cremation only refers to the manner in which you choose to deal with those remains. The staff at Hamlett-Dobson Funeral Home understand that selecting cremation doesn't limit the ways in which you can honor your loved one's life. Exactly how to honor your loved one is only limited by your imagination.
Johnson City Cremations
Having been in the funeral business for over 100 years, Hamlett-Dobson Funeral Home has fostered relationships with the local communities it has served. One of the largest areas that has developed such a relationship is Johnson City. With a population of over 65,000, the city extends into the three counties of Washington, Carter, and Sullivan. Johnson City is the principal and largest city of the Johnson City Metropolitan Statistical Area, which holds a total population of over 200,000. Ranked number fourteen on the list of Best Small Places for Business and Careers in the country by Forbes, the low cost of living allows affordable homes and below-average cost of healthcare, transportation, and utilities.
Johnson City is a great place to visit, with hundreds of choice restaurants, hospitable hotels, and fun activities for the family. The Carnegie Hotel is a romantic choice, whereas the Holiday Inn Express is a popular choice when bringing a larger family. American-style cuisine is top-notch in Johnson City, with Cootie Brown's and Main Street Pizza vying for the best pizza in town. However, it's not just all about feeding your face; Johnson City has a great number of hiking trails, such as the Tweetsie Trail. Head on into Willow Springs Park on a nice summer day and you're in for a treat. Alternatively, get some quiet relaxation at Johnson City's popular public library.
Kingsport, TN Cremations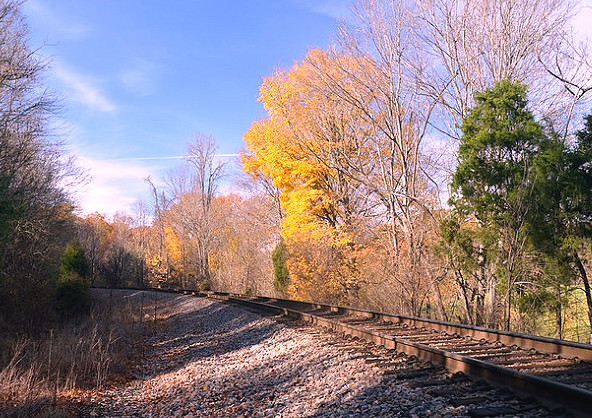 Hamlett-Dobson Funeral Home also serves the city of Kingsport, with a population of over 48,000. Kingsport is commonly included in the Mountain Empire, which spans portions of Southwest Virginia and Tennessee. Kingsport is full of historical attractions, like Allandale Mansion. You'll find a tavern, boatyard, and a stage at the Netherland Inn, which harks back to 1802.
Watauga Cremation Services
Hamlett-Dobson Funeral Home also serves the city of Watauga, TN. Being in both counties of Carter and Washington, the population is a quaint 458. The site of various Civil War altercations, many skirmishes and raids occurred in the small city. Not discriminating against the smaller communities and towns in Washington County, Hamlett-Dobson Funeral Home also serves the smaller areas of Gray, Fall Branch, Jonesborough, Limestone, Mountain Home, and Telford.
There is only one chance to celebrate the life of your loved one and to create a healing experience for those grieving. When the situation arises and you need to make the arrangements, when you're ready, consider Hamlett-Dobson Funeral Home and SimpleCremationUSA. Staff with a history of excellence will walk you and your family through the process every step of the way to ensure that the memorial services selected will satisfy all members of your family.